It was a sunny day when I met Sara from MESSA at the Kantine Berghain, where the band was playing the last show of their tour that night. We started taking photos around the area of the famous techno club Berghain, where you can find a lot of cool urban-looking spots, perfect for a spontaneous shoot. Everything went well, and we got into a flow of creativity pretty soon – until suddenly, in the middle of the shoot, a hand came from behind and grabbed my camera and tore it right out of my hands. In a state of shock, we looked at a guy, who then tried to run away with my camera. We followed him, and he soon realized that he could not escape. But instead of letting go of the camera, he smashed it onto the concrete ground and ran away. So that was the end of our shoot – the camera was broken. Luckily I found enough great photos on the memory card to complete this feature. I had to do the following interview via online video conference a few weeks later because we spent the rest of the time before the gig waiting for the police.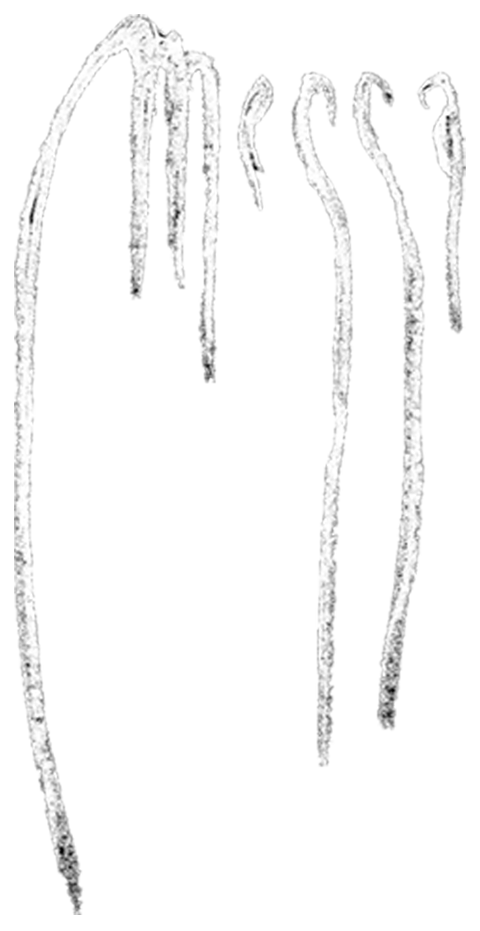 Your tour with SABBATH ASSEMBLY has just finished. When you come back home after such a long tour, is it a relief or are you rather sad?
Both of them. Being on tour is as much fun, and as much emotional, as it is exhausting. It's like black and white. It is a strong feeling because a lot of things happen, and every day is so different. You have to live very close to other people, and sometimes that's not easy. Luckily with Messa we have a great connection with each other, and we deal very well with each other because we know and understand one another pretty well. But you can never know what can happen.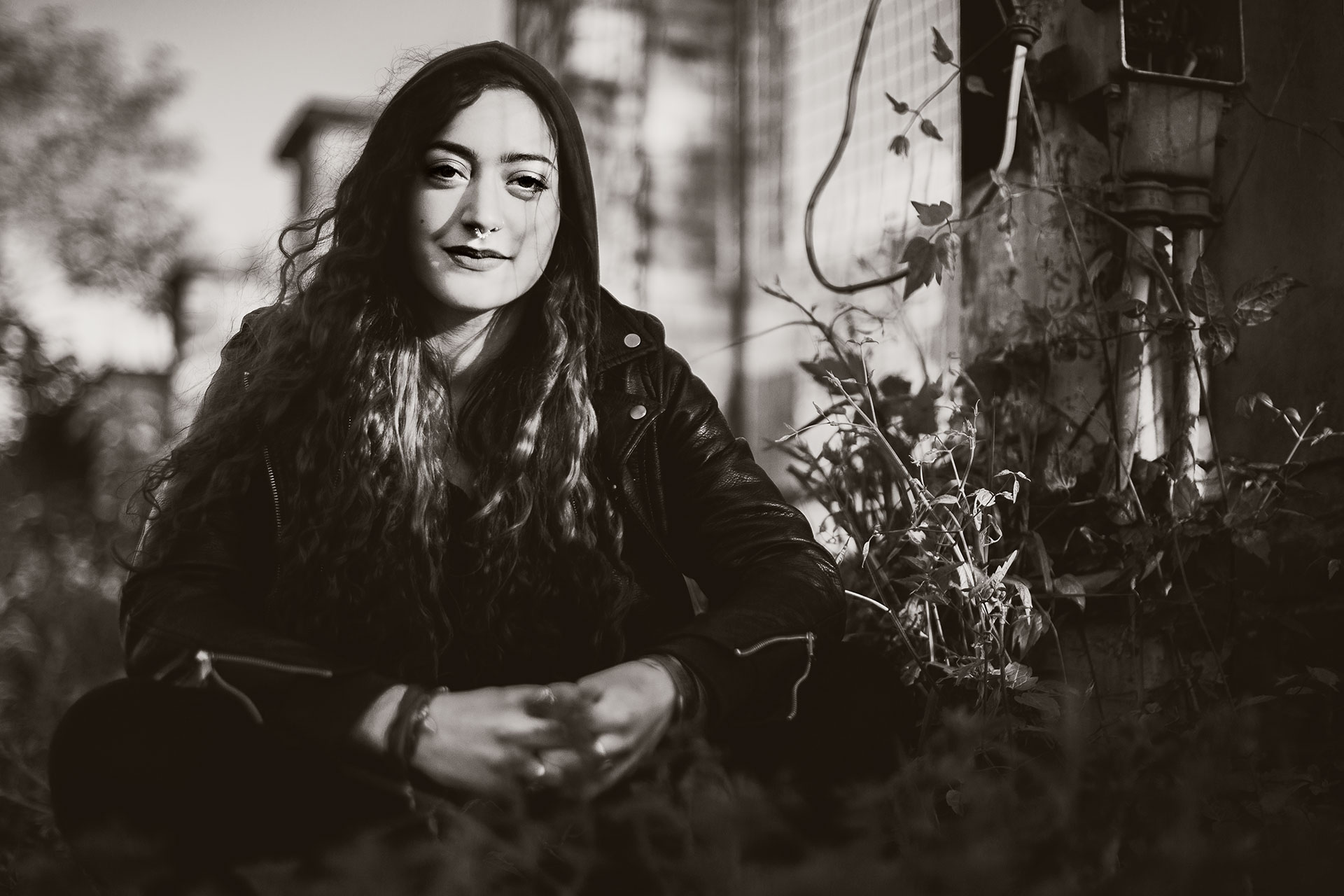 When you are with people, there will always be conflicts. No matter how much you like the people. When you are together for such a long time, there will be a time when conflicts arise.
No, you can't avoid this, you are right. But still we get along very well within Messa. It's cool to be on the road with them, especially doing what we love to do. I personally like being on tour a lot, even if it's emotionally strong – it's kind of like a challenge. When I did the first tour, I was 20 years old, and after I came back home, I said, "This is what I want to do – as much as I can." I felt really comfortable with it, and I still do. When I get home after a ten-day tour, I'm happy to be home; I'm happy to spend my time with my boyfriend and with the people I love. So I like both, actually. At this point in time. I don't know what's going to happen in the future of course – but I feel tied to the place where I live right now. I love these mountains; I love nature and the places that are around me, and I love living here. So I´m happy to be back home. Going on tour is amazing, and I love it – but I like both things, actually. I know that I can find peace on the road, and peace at home. I have my way to escape from reality when I´m on tour. When you're stuck in a van, it's not always easy to take time for yourself, which I think is very important. Because when you stay together all day long, sometimes you have your own thoughts, and you need to stay alone for some period of time. I think that is normal when you share that amount of time with people, even if it's friends.
I'm curious. What are our strategies to escape from the stress on tour?
I have my own way to close up inside myself, and meditate and medicate myself. It's always been lovely for me to go on tour. Of course in the beginning it was a little bit harder because I didn't know how to deal with some kinds of things, but by now I have some kind of auto-pilot [laughs], and I can definitely manage that.
What are these downsides of being on tour that you have to cope with?
If you feel the need to stay alone and you cannot find a way. In the beginning, I had some of these issues because I didn't know how to cope with that. It was a strange feeling, and I was wondering whether I was supposed to feel this way or not. But in the end, I came to the conclusion that this is my way. If I experience things in a certain way, that's how it is for me. It's not gonna be the same for everybody. Sometimes you have to deal with some very stressful situations because you stay in a van for six hours straight, and then you arrive at the venue and unload the van. Then you do the soundcheck, and then you have to play right away because there was a traffic jam, or you had another problem of some kind. So sometimes it is a bit stressful because you never know what's going to happen the next day.
But this is something that I actually embrace because I accept it, and I know it's going to be like that, and I actually enjoy that unpredictability. There's the curiosity of discovering what is going to happen next, and for me it's a bit funny, I must say. I get along with it pretty well, but you have to set your mind in a certain way. You cannot plan it. Even if you have scheduled shows and you're supposed to do something, you never know what will happen – whether you are going to sleep for only two hours, or whether you are not going to sleep at all. Or you sleep for ten hours like a baby, and then you have a huge feast for breakfast. Or you will be disturbed by someone who is snoring like a motherfucker [laughs]. Many things can actually happen. I embrace this nature.
It's also not nice when you miss the person you love. It has its weight because I am super emotional and sensitive – so it's normal to miss the person you are in love with. But in the end it's only ten days, and then you are coming back – so that's fine. I go on tour because I decided to – because I like that. I´m not forced to. It's because I love expressing myself by singing, and staying with people, and meeting people. So if I have the luck that I am able to do this, and of course the person that I am staying with completely understands this thing. Otherwise there's no way; it would be a 99 percent chance to crash. It's not something that people understand all the time because sometimes people say, "Ok, but what about me?" Or sometimes they're jealous, but this is not my case, luckily. For some people, going on tour is pretty tough because you miss the person you love. But you will overcome that because you are doing something you really like. You do it with a purpose.
Did you travel a lot before you started touring with the band?
When I was a kid my parents had, and still have, a caravan. So we just toured all of Europe basically. We've been through about 80 percent of Europe with the caravan. I've been super lucky to have the opportunity to travel a lot when I was a kid, and I kind of got used to being in a different place everyday, just moving around and discovering, not knowing what will be the next thing. I think I got used to this kind of shifting or exploration then, and I´ve always loved it. So that´s probably also why I like touring, probably more than other people. It's one of the passions my parents have passed on to me, along with music.
In part two of the interview she told me about her musical influences, how she overcame her shyness to sing in front of people and how she developed her singing style. Also we talked about her approach to write lyrics. Read the full interview alongside with fullpage portrait photographs in the print issue of DEPICTED. Get your copy here:
Read on: