A TRIBUTE TO QUEEN
featuring Valentina Vittoria
     —-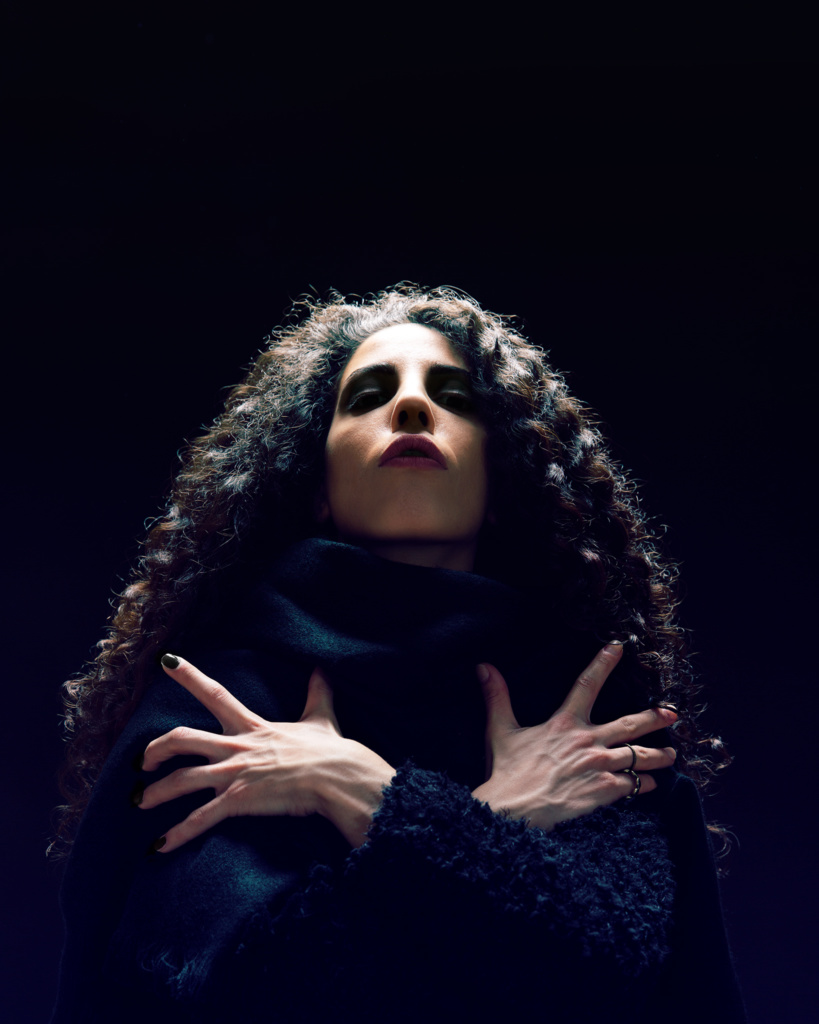 —
This is the result of a spontaneous project that came to my mind when I saw
the trailer of the film about Queen, that is screening at cinemas right now.
(Bohemian Rapsody)
—    
The idea was to recreate the famous photo shoot by Mick Rock for the album Queen 2 from 1973.
Apart from the famous bandshoot that ended up on the cover he also did
some
single
shots
with Freddie Mercury in the same session. It's a fun fact that Mick Rock drew the inspiration
for the image from a set picture of Marlene Dietrich from Shanghai Express.
—
I thought it would be a fun thing to recreate this setup with the light from above and the arms crossed in the Queen style, but with a female model.
So I asked the italian fashion model Valentina if she was up to it and I was lucky
that she liked the idea.
It was not so easy to get the angle of the light from above right and also the right angle of the face.
So we shot more than 80 frames to make sure to have one where everything looks as close to the original as possible.

In the post production I mostly just adjusted the light to the original picture and also the slightly blue-purplish
background colour that can be seen in the original solo picture of Freddie Mercury (see link below).
I also had to darken the eye sockets quite a bit to match the degree of shading.
In the end I am really happy with how the image turned out. I hope you like it.
—
—
There is an interview with Mick about the whole story of the famous photoshoot here:
Also there are much more photos of the 1973 photo session online here (can't post them here due to copyright):
Model:
The author: