Interview with EVILYN FRANTIC / DEPICTED #1
It was a pretty cold November day when we started circling around the wall of the abandoned Bärenquell Brewery in order to find an entry. But to no avail; they had fortified it to the point that there was no way in, and I didn't want to risk getting tangled up in the razor-barbed wire that was freshly placed on top of the wall all around the compound. But this is where I took sideshow and burlesque performer Evilyn Frantic. The large hall of the old brewery would have been a perfect place for a fire show and some high contrast portraits. We did a few shots outside the wall, merely out of desperation. In between, I texted my photographer colleague Daniel Anhut for help, and thankfully he recommended another place nearby, which turned out to be another perfect spot for the shoot. But before we went there, we entered the nearby shopping mall to warm up, have a coffee, and do the following interview.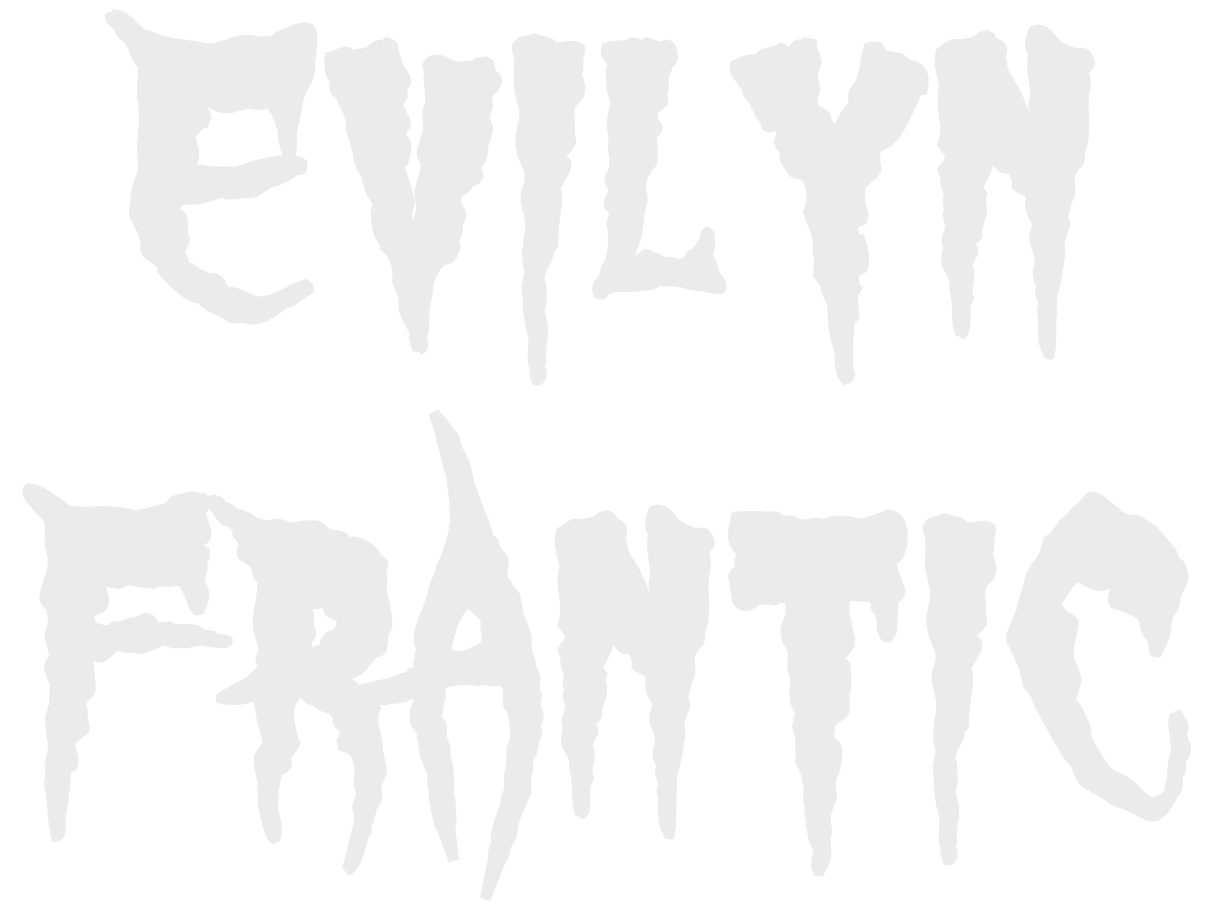 I heard this story once, that when you started your life as an artist, you ran away with the circus. Is this true, or is it just a legend?
No, it is very true. I kind of ran away from the life that I had in Sweden. It was the best decision of my life. At the time, I was performing as a cabaret and burlesque artist at a club called Tip The Velvet. I was in a really bad place at the time, but that's a different story. However, I was lucky enough to meet a circus sideshow from Texas called Hellzapoppin – A Circus Sideshow Revue. They rolled into town to perform at this festival called Metaltown, and they asked me to perform for them because one of their star acts had jumped the ship just before they came to Europe. So they needed another performer and asked me. I performed for them once and they thought, "Wow, this act is shit!", and I was like, ''Fuck, oh no!''
That night I went back home and rewrote my show. I put three acts together, my repertoire that I had back then, and made a completely new act. I was like, ''Hell, they are gonna love this or I'll die and quit." The next day I performed that new act for the first time, and they liked it and asked me to join them for the rest of the festival as well.
Also, they asked me to do more shows with them, so I went touring Europe with the guys, and it was fucking cool. It was Chewie the Wolf Boy, and The Torture King, and Frank Simon, who unfortunately passed away a few years ago. The guy is in the Guiness Book of World Records for balancing the most weight on top of his teeth. He would bring a washing machine with him and balance that on his teeth. Also, he took kids and sat them on a chair, and then balanced one chair leg on his teeth, standing on one foot – to the horror of the parents. Also Bryce ''The Govna'' Graves, the founder of the circus, and Maegan Machine, a really cool chick based in Arizona, who also does suspension and works as a model. This was us. We were a bus full of freaks – lots of farts, lots of pizza, and lots of weed.
After the summer was gone, Bryce stayed and suggested doing some street shows with me. I hadn't done this before, but he offered to teach me about sideshow. And I said, "Sure, I can't wait to learn glass eating." It's actually true. I used to eat five light bulbs a day in the streets of Gothenburg.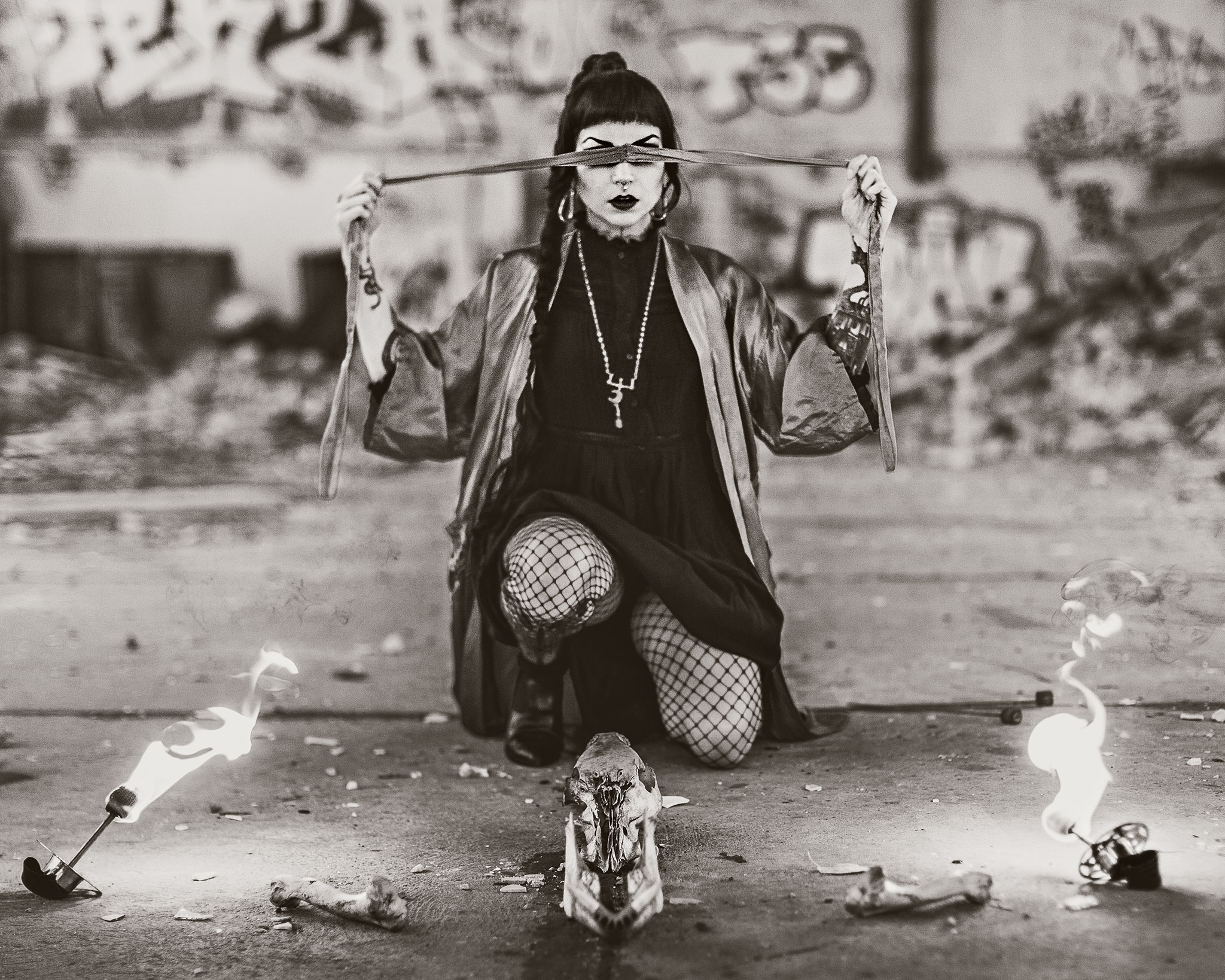 Really?
Yeah, my teeth are fine; I went to my dentist a few years ago.

And the stomach?
The stomach is fine. There is a rule: if it doesn't hurt up here, it doesn't hurt down there, and probably doesn't hurt anywhere in between. You just have to chew it with caution. A little bit of salt and pepper, and that's it – a nice little light snack. So we did the street shows, and then I was asked if I wanted to come to the States with them. Of course I wanted to come, but they would take me only under the condition that I would learn everything that has to do with sideshow. I was like, "Fuck yeah!" – and that was it. So I packed the things that I had in my apartment in Gothenburg and also threw a lot of things away because I didn't want to be tied by materialistic things. And then I left. So yes, running away with the circus was the best thing that I have done in my life. I haven't looked back since.
I have been doing this work for nine years now, and I have to say that this is the longest that I have ever worked with anything in my life. Also, I get bored very easily, and I need change. The stage is also a good place to let go of a lot of anger and frustration and to discover new parts of yourself. It's a good medium to inspire other people to be more true to themselves by being true to yourself, whatever that is – so it's always a journey. That might sound very cliché, but it really is about the journey and not the goal. That's the fantastic thing with sideshow. I can always do more. I can always excel and pull bigger stunts. Now we have this stunt coming up where someone is going to drive over me with a mini-motorcycle while I am laying on a bed of nails, and we're going to set the ramp on fire.

Were there ever moments when you regretted that you did this? I also work in a job where I travel a lot, and after a while I get tired of this, and I am happy to come home and stay here for a while.
Home is where the heart is. I am so lucky like that because I have so many different friend groups around the world, so I feel like I don't have just one place in the world that I call home. Also, when you work in the sideshow circles, you will meet your friends who are doing the same thing down the road. Then you always have your extended family who is always with you, and you are always connected somehow. But sure, being on the road all the time means that you don't have the chance to have a steady relationship for example, but for me that is kind of ok as well. I am fine, but the only thing that I am sad about is that I don't have a dog. I would love to have a dog.
As a burlesque performer you are also an ambassador for sex-positivity. What are your experiences in that business? I guess it isn't always easy.
Actually I started as a stripper, and I love stripping. For me burlesque is stripping. Ok, it is different in the sense that a stripper is working for the money, and she is doing the lap dances and everything, and she is a fucking hard worker, who literally grinds her way through the night. Stripping is usually catered to the male gaze, whereas in burlesque you have all kinds of bodies, and you tell a story with your show. In the end you get naked, because that's a liberation. So it's like you are coming out of your shell; you are doing your scene, and you hang your tits out in the end as a sign of victory and/or overcoming.
For me, as an exhibitionist, I've always felt like that was something that I really wanted to do. Just because I felt that, by owning it on stage, I can also get over my own insecurities, and I have to accept myself for who I am. Also to inspire other people to do whatever they want in their life and feel more comfortable with themselves. That was what I was doing with burlesque for many years.
I used to do this horror burlesque. Actually the very first show that I did was a skeleton dance as a tribute to this hostess on a Swedish children's program, Ika i rutan. The second one was to the song "I Walked With A Zombie" by Roky Erickson, where I was in a coffin that I built together with a friend of mine. I was dancing out of this coffin to the music, and I was tearing my bandages off, biting people in the audience, and eating brain and stuff like that. So that's always been a part of my jam. Also classic things like the musical Cabaret, and stuff like that. I was always singing.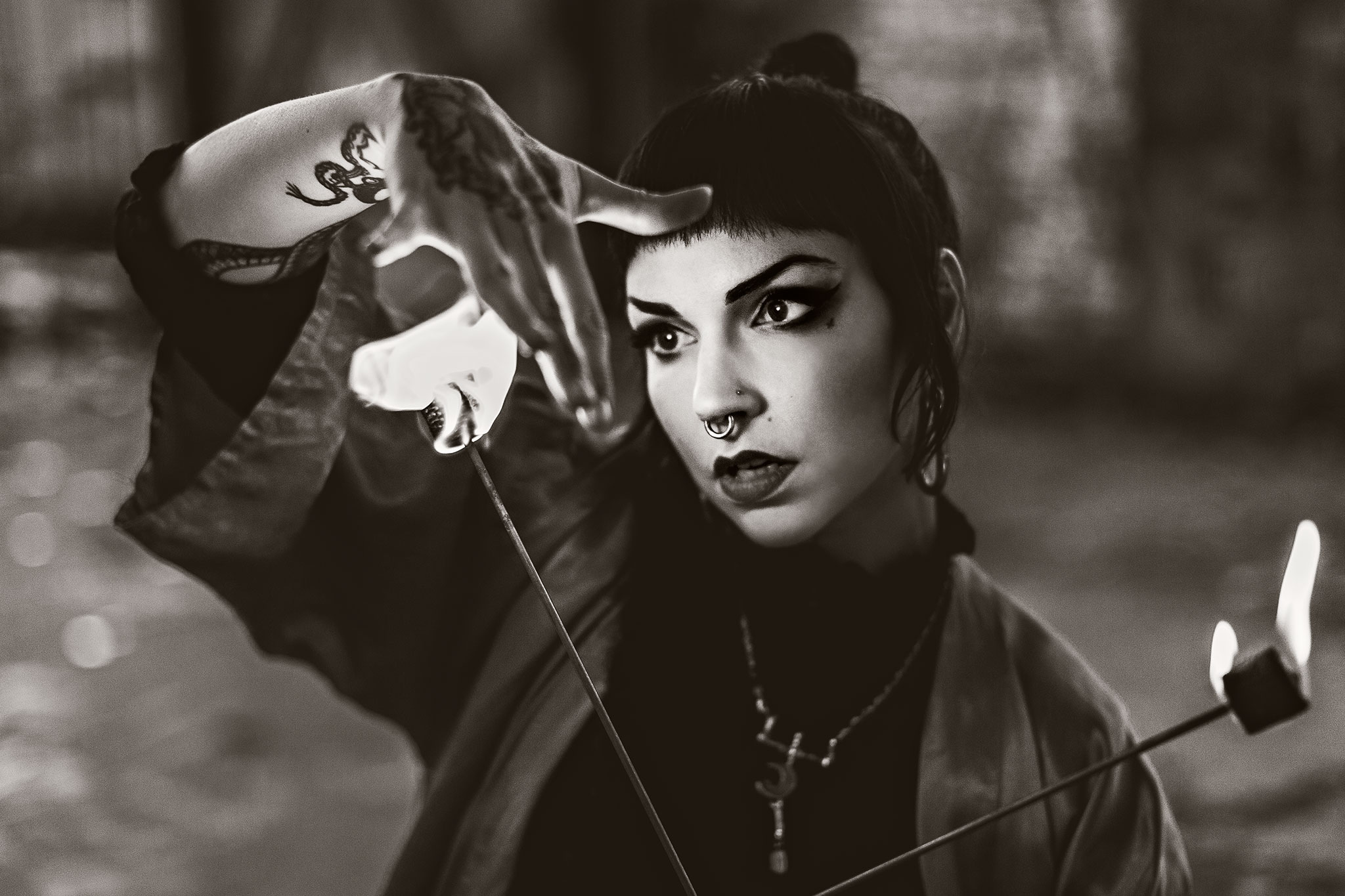 In part two of the interview I asked her how she deals with harassment from disrespectful guys. She also told me how she came to Berlin and established her own sideshow cabaret. Read the full interview alongside with fullpage portrait photographs in the print issue of DEPICTED. Get your copy here:
Read on: